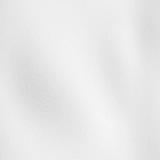 Entire Contents Copyright ©2003, 2004, 2005 writeThis.com and author. All Rights Reserved.

contributing editors:

j. tyler blue

j. tyler blue lives in baltimore. he likes things. many things. even carrots.  he is author of the book "The Baltimore Years".

sean?

yes.

author of the books "still life in motion"

and "one note symphonies"

chi chi

it was a dank and smarmy nightclub and i was born under the stage. i pulled myself up to the decorative spittoon for the first time at 3 1/2 months. at 7 i rode a stolen skateboard to the left bank and took a right left right. at 15 i joined bob's barbershop quintet and played the barber. this led to a refusal of the military service to accept me. at 27 i registered a win at a slot machine of $173 allowing me to buy a ticket to nouse, north dakota where i married many people as an internet degreed minister. i am currently undergoing but hope to rise soon and living in seattle. in lieu of good wishes please contact me at
iweargeniussocks@writethis.com
to pledge a donation. if you are a bored rich woman i'm witty, can be seen with, and fill tight spaces with occasional flourishes.
bryan e

i don't have time for a bio.  who is this for?  tell them i refuse to disclose who i am.  and tell them my real name is Bryan.  and tell them to go to hell.  yeah.  hell.

blem vide

right now, i'm a mellow hippy throwback who doesn't belong anywhere. i disagree with everyone by nature. blem vide is a compartment where i store my travelling salesman hats. i don't wear glasses, watches, necklaces or shorts. love is all that keeps me interested in our toxic world. most people don't know me from adam or eve. what do you believe?

zink poe

i'm back

subverse

vol. iii, issue ii

may 9, 2006