Feb. 12, 2003

volume i, issue x

Entire Contents Copyright ©2003 writeThis.com. All Rights Reserved.

If you think you are ready for This, you probably are not.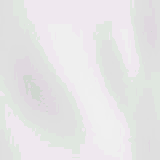 writeThis.com

we don't recommend you

going there




WARNING:  The Secret Dummy Files*, taken from the WriteThis vaults are posted here on this website with some apprehension.  They have been known to cause madness in readers and for the most part must remain confidential.  In short, we implore you to read the featured stories instead.  However:

the search words for these files are located in different places on this website.  Type the correct search word into the search box on our homepage.  You will find The Secret Dummy Files.  If you would like to know exactly where they are, sign up for our newsletter.

*NOTE:  WriteThis can not be held responsible for any damage caused or uncaused by these files.  If you have already signed up for the newsletter, the secret search words will be mailed to you in due time.