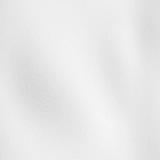 Entire Contents Copyright ©2003 writeThis.com. All Rights Reserved.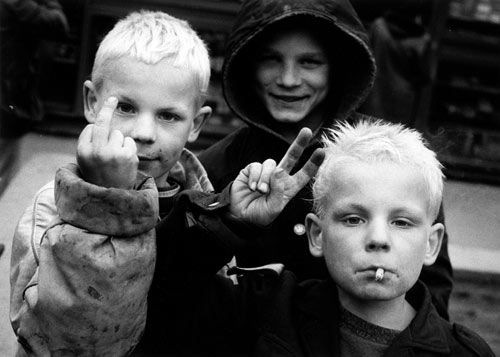 writeThis

sept.  2003

the cabal

        writeThis.com                            give it up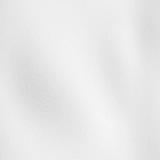 featured filth purveyors

(the exclusive writeThis interviews)

Dear Patriots, Readers, Scam Artists, and other contributing members of society,

The storySouth Million short story contest is underway. And unlike last year when we were busying ourselves with whatever it was we were busying ourselves with, this year we plan on invading the contest and laying roughshod to the competition.

For the world to tremble in the face of our awesome literary power and acumen, you dear reader and fellow underground fighter must go to this website:  this website
And then follow the instructions about sending an email to so and so and such and such.

Thank you and hurry up.  The contest is closed for nomination on February 1st (heh, that's today) so get off your lazy asses and nominate one of our kick ass stories.

In other news, we've got some appalling stuff for you this issue.  Monsters, opium, people named felipe, enemas, kitchen encounters, barbie dolls, and &%$#ing all in one tidy little bundle.  And we've got an exclusive interview with somebody's mother.

We also want to remind you about the Fish Drink Like Us compilation that we're putting together with the fellers from Pretend Genius.  All the details are over there on the right and you can also go to the Pretend Genius website or the Fish Drink Like Us website for more information.

We'd also like your comments about stuff.  We've almost run out of people to ignore and we figger or reckon that if y'alls send us plenty a comments we got a lot more stuff we can ignore.  So send 'em in.

Your friendly and caring

writeThis.com staff

fiction/poetry/essays

barry blumenfeld

"For days now, Blanche had been expecting something to happen.  She went about things as usual, going to work at the Valhalla Drinx where she was a hat-check girl, eating lunch at the truck-stop next door"

Marcel Jolley

"I am, for the most part, unremarkable.  I am twenty-six years old, a conservative thirty pounds overweight, and I work as a clerk for Kinko's.  The company prefers "copy artist," but in the interest of honest self-appraisal, I decline the title."

suzanne nielsen

"I go to the health club most mornings at 7 a.m.  This isn't a fancy club by any means; the carpet stains leave leery shadows while fans bolted and padlocked to the half wall in front of the side-by-side 20 treadmills squeak rusty sounds from human sweat"

c.c. dust

"After the mad excesses of the last two years, the nonstop circuses, the Hollywood flirtations, the sexual canoodlings… after all that came

crashing down…after he found himself standing on a ledge outside his room in the fabled Chateau Marmot,"

kabuki con carne

"October 5th - It seems like an okay day to have a birthday. Clearly it's better than October 31st. Screw Halloween. "

franky newhart

"The greatest mindfucker in Jersey was a girl named Maria. I never understood why people were so into this girl's looks. Talking about "wanting to fuck her." was the moral equivalent of jerking off on a Barbie doll."

timothy gager

"She stands over the kitchen counter wearing a white dress with flowers.  It is a dress he remembers from the time of their beginning.  He would palm her knee.   They sat, his bare feet on top of hers.  The days were only just minutes

then."

--------------------------------------------------------------------------------

interview

An Interview with Robert Motherwell by John Cage

(jordan stempleman)

vol. ii, issue vii

feb. 1, 2005

"the confrontation of aesthetics..."

The legendary, ineffing, uhm, ineffable home of filth and genius, writeThis.com, has long felt the time has come for the faithless denizens of literachoo to bring tha' pain to print. In direct terms we mean to collect the most devastating, filthy, poignant, wretched genius you dear readers (and writers) can come up with (some of us have our doubts), and in collaboration with the infamous Pretend Genius Press, publish the greatest anthology of fiction since the bible:  '
fish drink like us
'.  
If you think you have the skill, the courage, the substanz des genies (?) to have your work appear in this book with like minded and equally gifted persons then submit your very best or worst (we don't do mediocre) to
editor@fishdrinklikeus.com
We are accepting poems, flash fiction, short stories, and otherwise unnamable literary creations that spark fires and reflower the mindless masses.  There is no theme.  Repeat:  there is no theme.  Work previously accepted by WriteThis.com and/or work submitted to WriteThis.com will also be considered for the Fish Drink Like Us compilation. Acceptance by WriteThis.com, however, does not necessarily mean acceptance for the Fish Drink Like Us compilation.  If for any reason you would like to submit to WriteThis.com but not submit to the compilation please let us know.

Submissions are open until May 31, 2005. Those who are accepted will be notified by Aug. 31, 2005.

Expect to have your bookstores invaded. No prisoners will be televised.

--------------------------------------------

at a primo center table at the

go
here
to see exclusive footage of the writethis editors at this event.
--------------------------------------------

don't advertise here

--------------------------------------------

Our chief prostitute, the national award winning ad writing editor on vacation this month, once confided to Idi Amin, "I'm tired. If you ever decide to get out of politics there's always a place for you with me in Editing." Reportedly, Mr. Amin winced and gestured toward the horizon. It wasn't long thereafter that the unreported deaths of the underground writers who published writeThis.com finally surfaced. Now beginning their second year of obscurity, these awardless amnesiacs have emerged looking pale and out of time sequence.